The organization offers to companies a commercial exhibition.

STAND'S SPECIFICATIONS
3x3m Modular structure, lacquered in white color. Perimetral frieze at 3,16m high, upholstery in white.
FLOOR: Woodboard directly laid on ground covered in industrial-type carpet.Choice of colour.
WALL STRUCTURE: Laminated aluminium 3cm. thickness with white lacquered finish.
Connecting track system in white PVC. Frieze borders in white cloth at 3.16m. high.
LIGHTING: Magneto-thermic switch with wiring for stand illumination. 1100 watt power. 100 watt spot lights at 50 watt per m².
SIGN- placed on stand frieze with exhibitor's name. Choice of colour.
CEILING: Latticed ceiling system in white PVC
Assembly date 18 of April
Disassembly date 21 of April from 6 PM to 9PM
SOME STANDS AVAILABLES
Stand 4: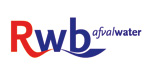 Stand 5:


Stand cost:
2.000 EUROS (VAT included) - This amount entitles to one registration free and a reduced fee like IWA member for the orthers stakeholders.
Reservations & Payment
If you wish to make a reservation for a stand you must fill in the reservation form below. The stands will be assigned strictly following the order of registration and payment.
Confirmations -in case of a stand being obtained- and corresponding invoice can be sent to the participating company if desired.
Both reservation and payment must be effective before March 30, 2010.
RESERVATION AND PAYMENT FORM